Innovation meets sustainability – Resting my case on how Dell Technologies is #TurningTidesForGood with EcoLoopTM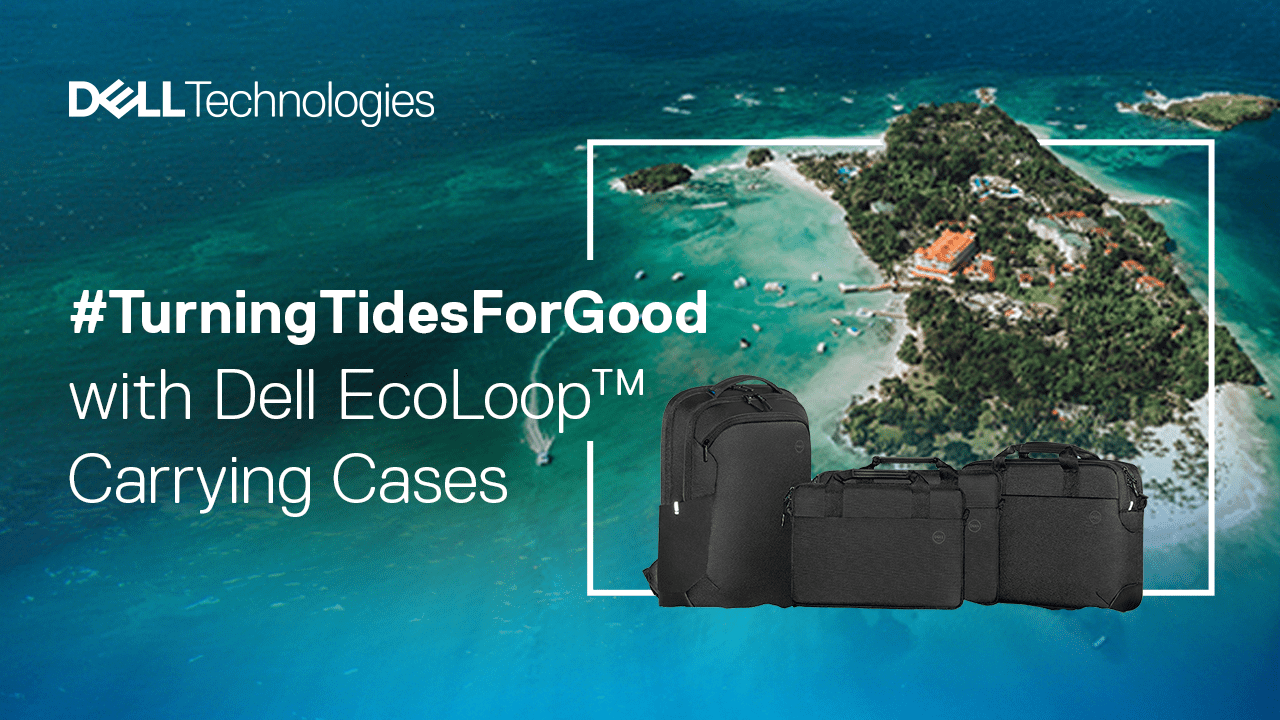 When Sir James Paul McCartney, the vocalist and songwriter of The Beatles said, "There must be a better way to make the things we want, a way that doesn't spoil the sky, or the rain or the land" – it reflected that there is always a way to protect the planet, and we are the ones who must act towards it.
Today, a focus on sustainability, eco-consciousness, recycling, and reusing has become critical, especially with climate crisis stories making headlines worldwide. However, amidst this, we still see hope. Many conservationists, eco-warriors, and environmental activists are advocating why we need to take a sustainable road. This list also includes some leading organizations that are leaving no stone unturned to drive their sustainability initiatives. These organizations are reducing their environmental impact and working towards a more sustainable future through eco-conscious practices and innovative technologies. And among them, is the technology behemoth – Dell Technologies.
Dell Technologies – steering sustainability with innovation
The technology leader is betting big on sustainability through its innovative technologies, solutions, and services. From accelerating circular economy to innovating energy-efficient solutions, from leveraging sustainable materials to reducing e-waste – Dell Technologies has been advancing sustainability by bringing forth innovative approaches to sustainability while setting new industry standards.
The company is focusing on innovative designs that are ushering in a sustainable revolution. For instance, by 2030, for every Dell product a customer buys, the company aims to reuse or recycle an equivalent product. It also aims to make 100% of its packaging from recycled or renewable material, and over half of the product content would be made from recycled or renewable material. Check out more!
Dell EcoLoopTM – A portfolio of bags made from 100% ocean-bound plastics!
The EcoLoopTM laptop carrying cases portfolio is one of Dell Technologies' revolutionary product lines. What makes it unique is the fact that the exterior fabric of these cases is made with 100% recycled plastics, which are made from approximately 7 ocean-bound plastic bottles1. This is a perfect step to reduce hazardous ocean-bound plastics – saving marine life.
The Dell EcoLoopTM carrying cases also use a responsible dyeing process that has significant advantages over the traditional dyeing processes. It helps in lowering manufacturing waste by 90% less water waste, 62% less CO2 emission, and 29% less energy usage2.
Dell Technologies' commitment to sustainability is commendable, as it not only benefits the environment but also enables people to do more. With the Dell EcoLoopTM portfolio, the technology leader has rightly demonstrated that sustainable practices can be both innovative and productive and can create a brighter, more sustainable future.
Check out this interesting video to delve deeper into the oceans to witness the beauty of marine life, realize the connection that humans have with nature and discover how Dell Technologies is #TurningTidesForGood through sustainable innovation!
Click HERE to watch the full video
PDF Links–
https://www.delltechnologies.com/asset/no-no/products/electronics-and-accessories/briefs-summaries/dell-carrying-cases-family-brochure.pdf https://i.dell.com/sites/csdocuments/SNP_Docs/en/uk/uk-dell-carrying-cases-family-brochure-may-2020.pdf