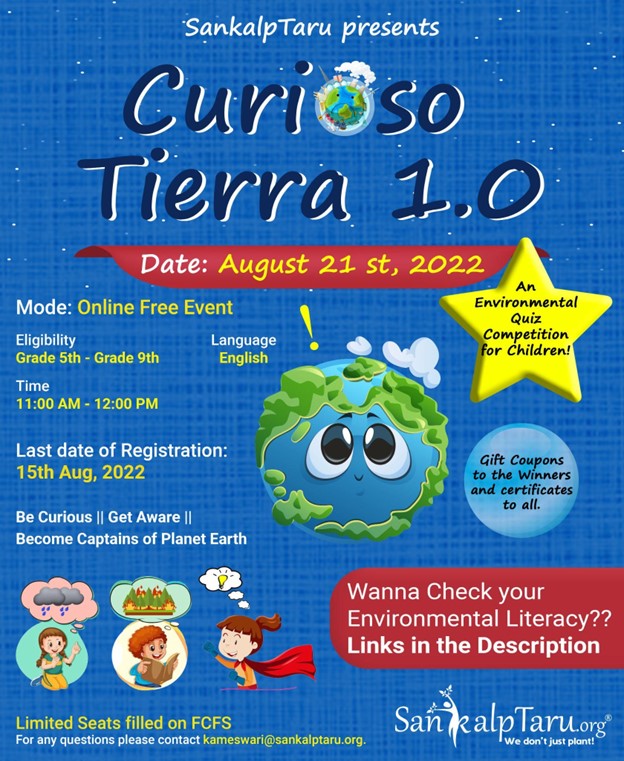 Post Description: Heyy Children out there, Planet Earth is curious to know how conscious you are about the environment. Do you know why Cloudbursts are happening? Why are floods whooshing away? Any idea why Royal Bengal Tigers are endangered species?
SankalpTaru, being the ambassador of our Planet Earth, is launching a Quiz program to all the children of Planet Earth.
Be Curious and get aware to grab the crown of Captains of Planet Earth.
Registration link: Registration is now closed for this event.
Glimpses of the Quiz can be seen in the below video:
blog.sankalptaru.org/planet-hero/curioso-tierra-1-0-quiz-results/