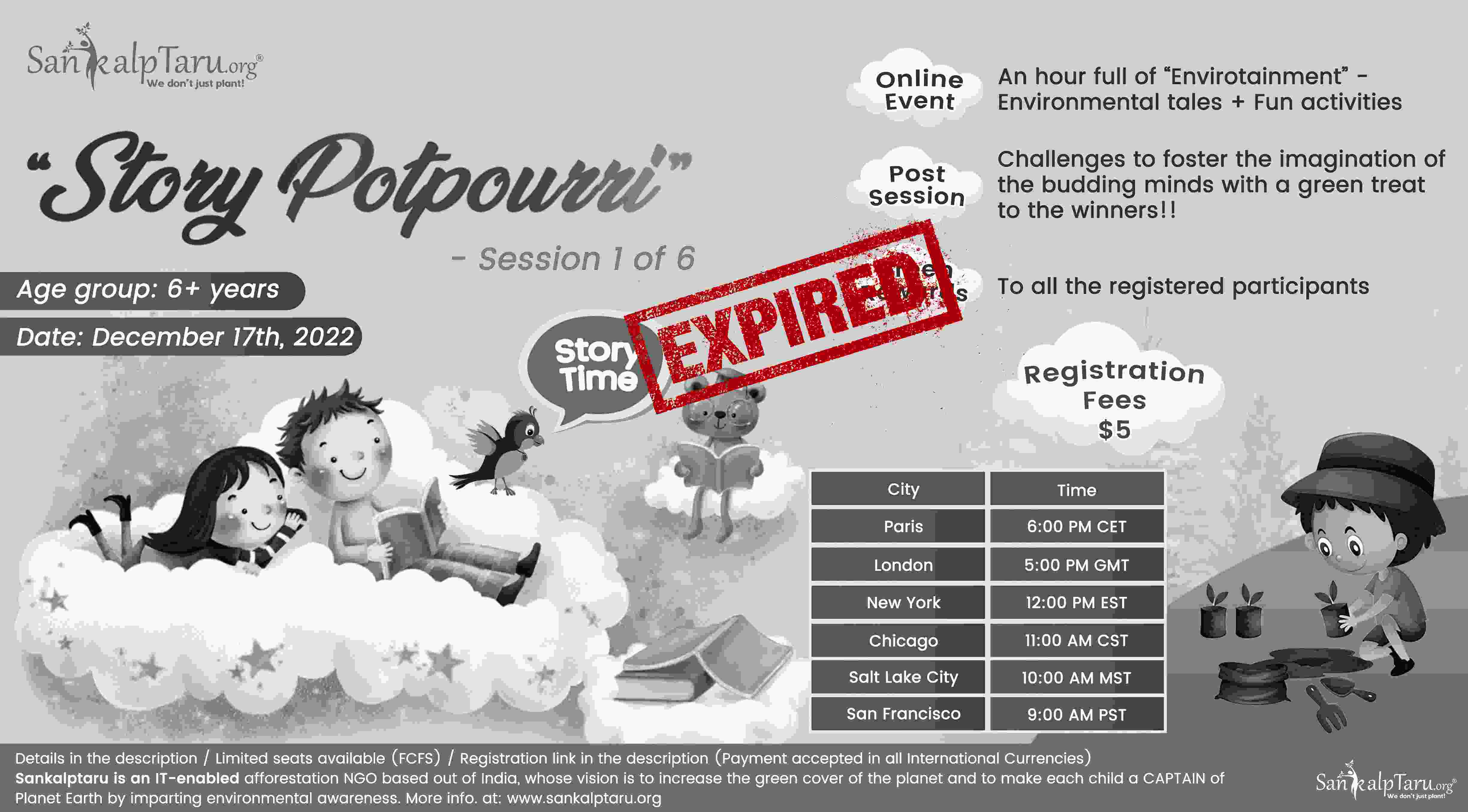 SankalpTaru Foundation from India is planning to extend its wings overseas to spread environmental awareness via interesting and inspiring stories blended with fun-filled activities!
*Green Rewards: Register to the story session on Dec 17th, 2022 and Get a tree planted in your name in India!
*Green Treat to the winners: Get an additional tree planted for your parents/ sibling/ family / friends!!
The Tree URL and Tree Certificate will be shared via email and on WhatsApp by Dec 25th.
Come, be a part in our endeavor to make each child a CAPTAIN of the Planet Earth to drive its future towards sustainability.
Registration Link: This event is completed.
Note: Payment accepted in all International Currencies.
Login details to the Story session will be shared via email and WhatsApp 2 days before the event i.e on Dec 15th, 2022.
For any queries contact kameswari@sankalptaru.org