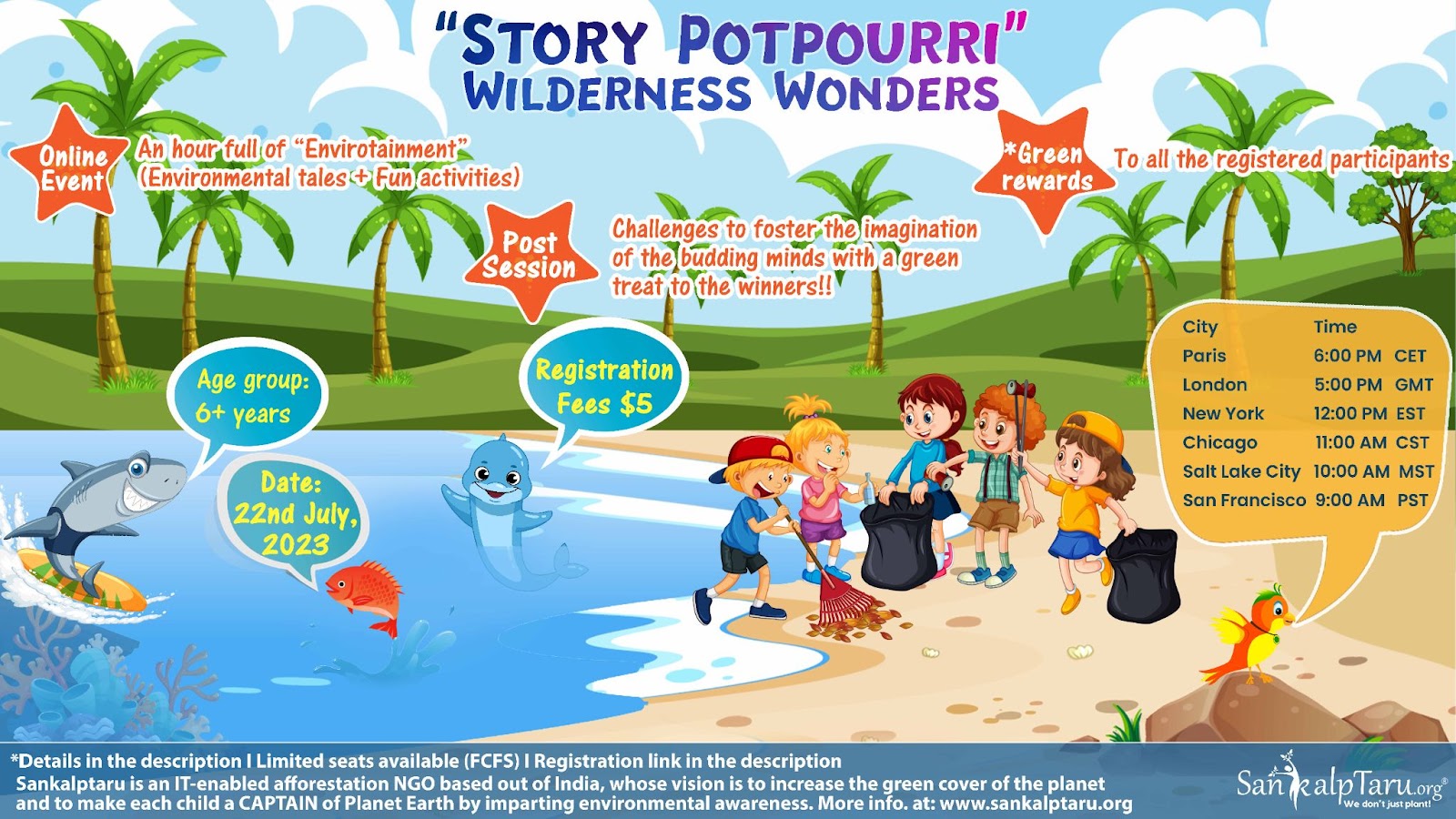 "Calling all young explorers!" Join us for an adventurous story session, "Wilderness Wonders" to immerse yourself in tales of forest heroes, amazing creatures and learn the importance of protecting our wild spaces.
*Green Rewards: Register to the story session on July 22nd, 2023 and Get a tree planted in your name in India!
*Green Treat to the winners: Get an additional tree planted for your parents/ sibling/ family / friends!!
The Tree URL and Tree Certificate will be shared via email and on whats app by July 31st, 2023 .
Come, be a part in our endeavor to make each child a CAPTAIN of the Planet Earth to drive its future towards sustainability.
Event Completed