We all are living in an era where Waste Management is one of the biggest troubles that not only the government, but every individual is facing. Especially in big cities like Delhi NCR, you can witness huge mountains of garbage everywhere.
So, who do you blame for it?
Governments, societies, non-profits, corporates or individuals?
The answer is everyone!
In India, 62 million tonnes of waste is generated every year. Out of which only 12 million tonnes is treated and almost 31 million tonnes goes into landfill sites. It is expected that this waste will become almost 3 times by 2030. So, what is the solution?
When the waste is going from our household, then the answer will also be from the same source. Segregating waste into following 3 categories at our home can help prevent 70% of the resources:
a) Wet Waste
b) Dry Waste
c) E-Waste
Many of us have studied it in books and a lot of us read about them in Facebook, Instagram and WhatsApp messages but have we taken up that one step yet?
Some of our famous excuses are how can we alone bring a change, how can my segregation help when the garbage collector is mixing everything up while collecting, why don't they make it compulsory and impose fines so that we can do it strictly, etc.
But here is a story of a lady, who single handedly started this initiative in a society in New Gurgaon, and within a span of 5 years has been able to motivate 40+ families who are doing waste segregation voluntarily.
Savneet Kaur, originally from Mohali, Punjab was always very conscious of the environment since childhood. Motivated from her mother, she always tried giving her best to do something for nature. Later, she moved to Japan for 3 years where she saw a different living culture w.r.t waste and environment. They had different days for different waste pickup which easily helped in segregation of waste.
So, when she moved to New Gurgaon 5 years back, she started segregating waste at home and contacted a recycle agency in Manesar for pickup of dry and e-waste from her home. Since she was doing it alone, she used to wait for 3-4 months before calling them up so that she could give them a good quantity. Slowly, with the workshops that she conducted in societies and nearby markets, many families started joining her in this mission. Now, more than 40 families segregate waste voluntarily, and are able to save approximately 70kgs of dry or e-waste going into the dump yard, every week.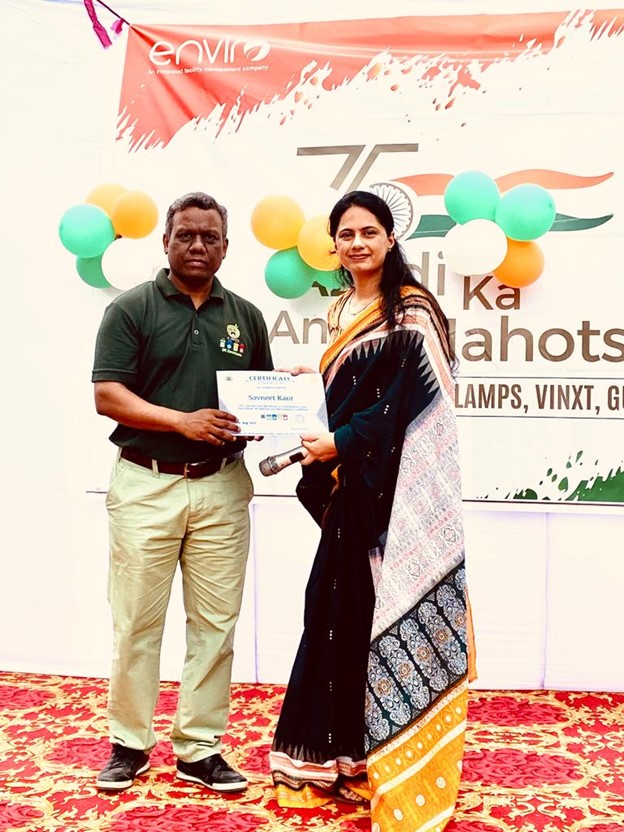 Let's celebrate the spirit of such Green Heroes and follow their path so that we can leave a beautiful world for our kids!