Humans are the most dominant and widespread species, and we have left a global imprint on the planet, rightfully so. But, we shall become mindful that this astute nature shall not turn into an assault!
SankalpTaru Foundation believes in operating with a sustainable perspective and intends to write this article to explore businesses that have not only jumped on the bandwagon but also navigating it, propitiously. And in this era of women taking the lead on environment conservation, let us introduce you to our four sustainable business women entrepreneurs who are breaking the glass ceiling.
KAKHI Website:- http://kakhidesigns.com/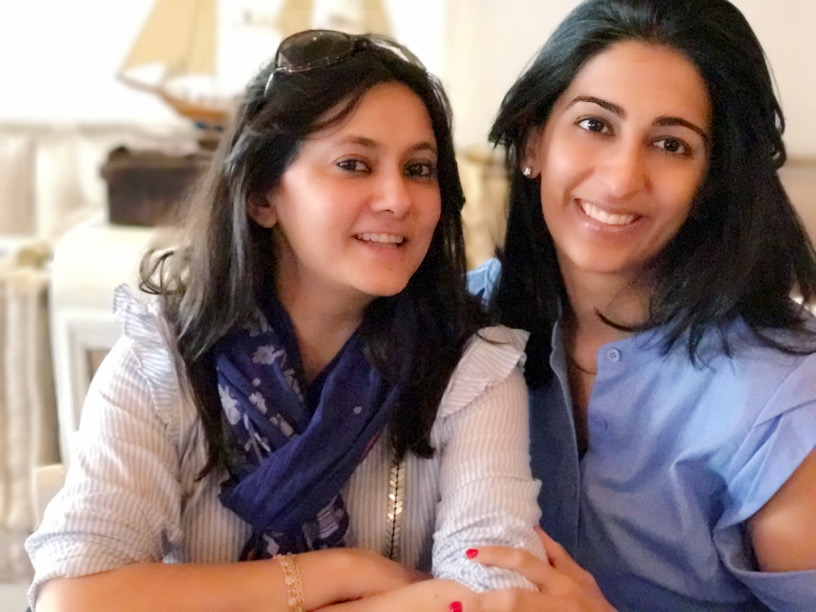 Tejal Kadakia: She owns a graphic design company specialising in branding and bespoke collections. Defining it as a branding and wedding invitation design studio that later introduced fine stationery, gift packaging and other products following their growing clientele demand is our first entrepreneur.
When asked about the key driving force that initiated her business, she responded with a peculiar outline of her journey. She explained that her business caters to the fine taste of the Indian audience, while plying with eco-conscious principles using part-recycled papers.
The dwindling demand of paper with regards to a moderate shift to the virtual associations was regurgitated as her greatest fear, but they stand by their valuable essence of handwritten notes.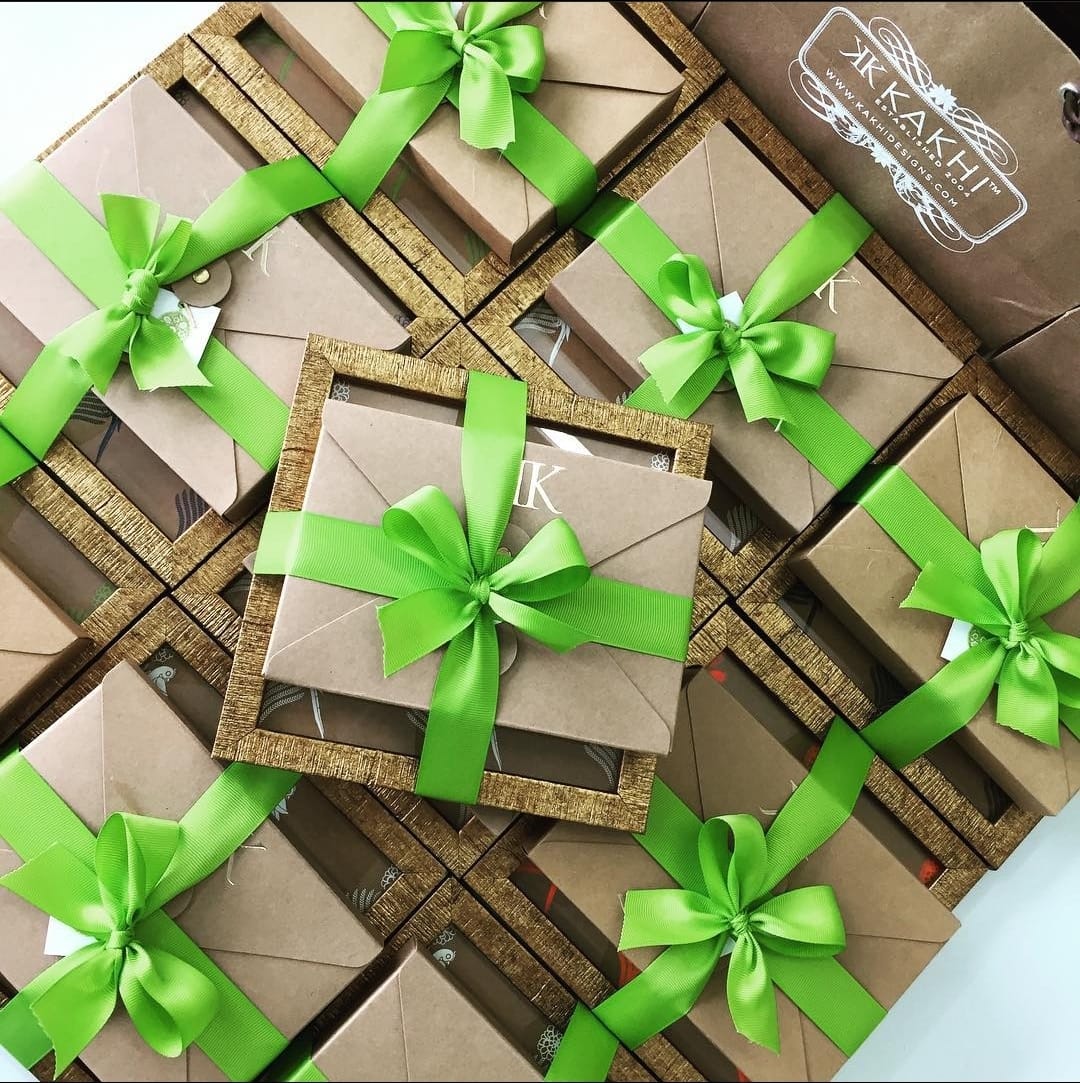 We wanted to understand how they market their business while hand holding the spirit of sustainability. To this, we were acknowledged with the collaboration that they have held with SankalpTaru over the years to promote sustainability. Additionally, they spoke about their policy of offering discounts to customers who do plantations with SankalpTaru in pursuit to help rewilding nature.
When it came to elucidating their motivation to work with SankalpTaru, they responded to it as a way to give back to nature as all of their products are paper based. Additionally, their other motive is to continue helping farmers' sustainable livelihoods.
Lastly, we wanted to gauge if the business could lay out any useful piece of practical advice for the future generation. Over this, Tejal suggested to never grow complacent and that each one of us should consider themself to be a keeper and protector of our environment. They concluded by saying that "Nothing is too little to not make a difference, do your part— recycle, say no to plastic, plant trees, and so much more."
DESIGN ISLE Website:- https://www.designisle.co/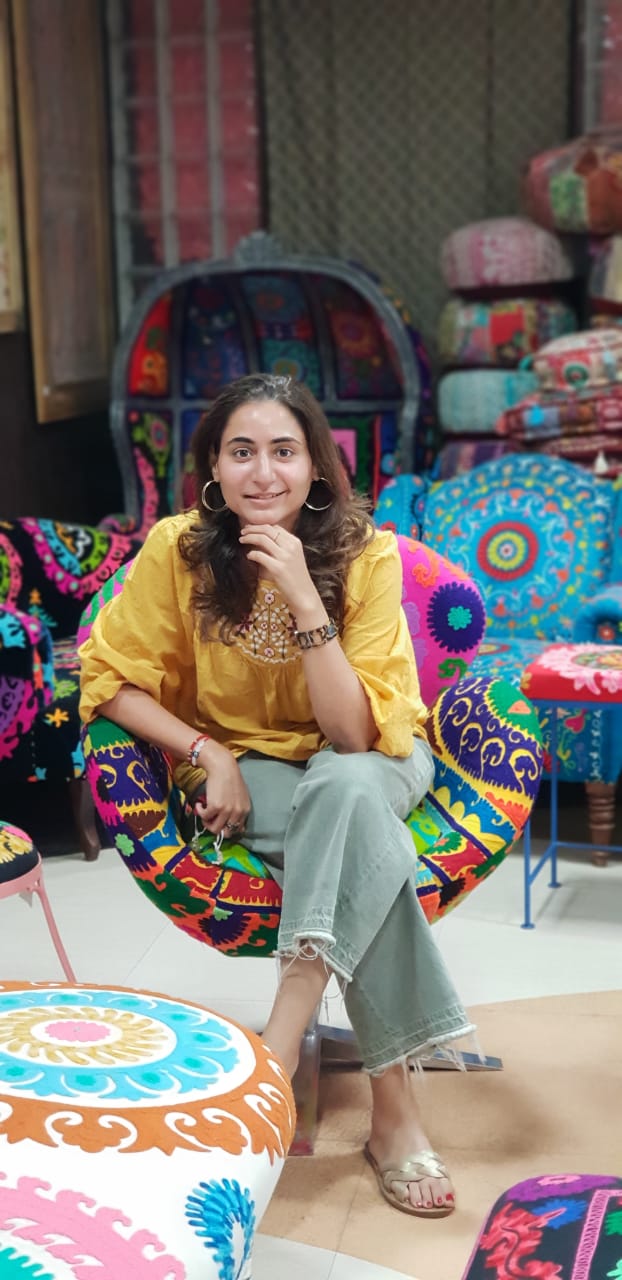 Saloni Sharma: She is a textile and interior designer based out of New Delhi and the founder of Design Isle. Describing the business as a lifestyle design studio having its reach PAN India, it curates and enhances the look of an existing property by breathing life into new spaces. Their belief is that spaces are an expression of one's thoughts and life while bringing in the ultimate comfort.
When asked about the key driving force that initiated her business, she laid out a short and distinctive journey. She explains that India is seeing a growing demand for boutique hotels, private villas and wellness centers, and the décor being an integral part of the experience can be a blend of Indian and western aesthetic sensibilities, while doing so organically and sustainably.
With a small-scale fledgling startup, the greatest fear was defined to be doing away with the pillars of Design Isle – organic, simple and sustainable aesthetics. To address varied requirements and design sensibilities, their business encourages clients to make use of what they already possess; i.e., instead of buying top-heavy materials, refurbishing with an aesthetic twist is recommended. This conviction is where their challenge lies.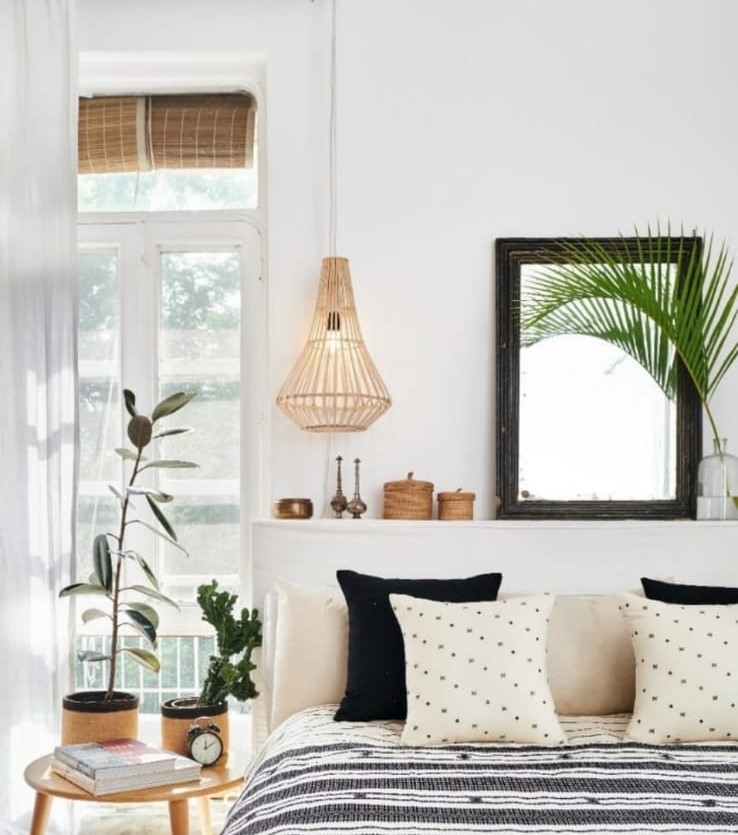 To understand how they market their business while reinforcing a sense of sustainability, Design Isle elaborated on their collaboration with local artisans and craftspeople projects for textiles and decor objects. Their workforce resides mostly in remote areas and are foretelling a dying art. She added that their textiles have embedded natural dyes & textures of some trees. Thus, promoting local, organic processes along with producing opportunities for local craftspeople and artisans. The idea of what they stand by is a clean, organic yet contemporary work showcasing their domain in textiles and interiors.
Throwing light on their motivation to work with SankalpTaru, they began with an appreciation of the tremendous work done with plantations along with uplifting it to a self-sustaining stage. She continued with regards to the continued efforts as well as SankalpTaru's reach with respect to the time and effort to bring up trees. Ms. Sharma is personally involved with the plantation drives too and transcends the same ardour to each new client they convert.
To conclude, we wanted to measure if the business could lay out any useful piece of practical advice for the future generation. Over this, Design Isle spelled their motto, "Think global, act local." They translated it into saying that the world is more compact than ever before and their aim is that their work leads the way for them with its unique character.
DOPOLGY Website:- https://linktr.ee/Dopolgy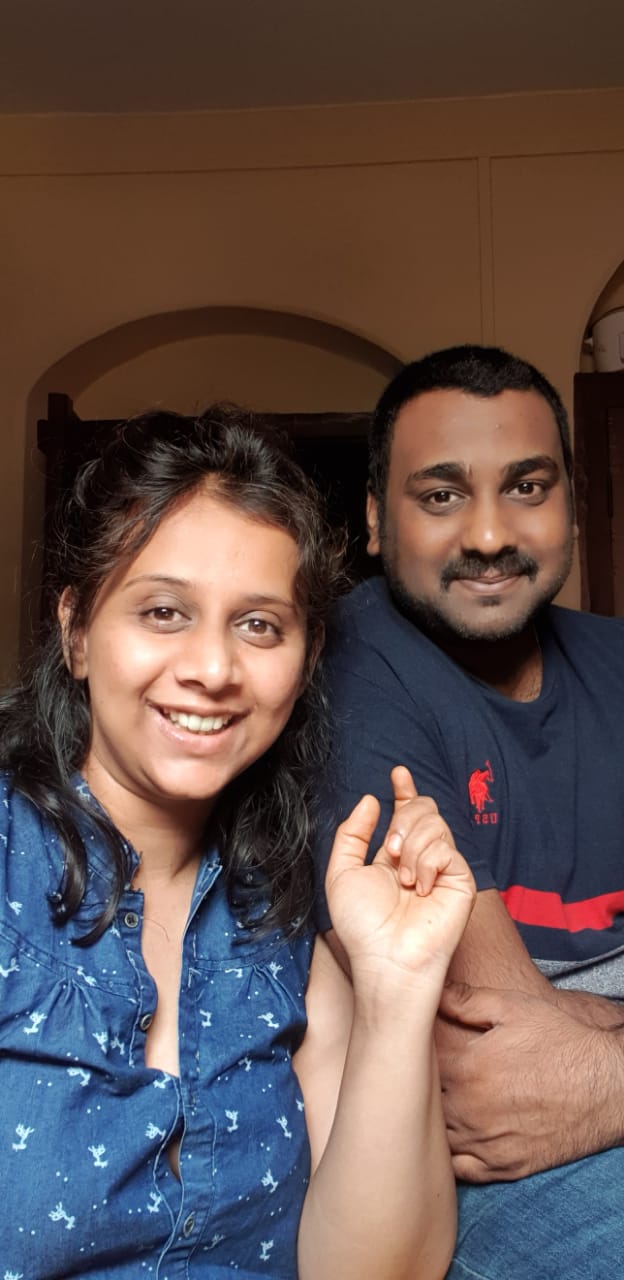 Akshata Bhadranna: She is a sustainability enthusiast, zero waste aspirant, a bibliophile and an ecopreneur of Dopolgy. Describing her brand to be one that leverages design thinking and innovation by making products from waste. Displaying a plentiful product range of seed paper printables, newspaper pencils, recycled tetra pak awards, amongst others, she mapped out their transition to manufacturing and innovations of eco friendly products from when they established in 2018.
When asked about the key driving force that initiated her business, the Dopology owner elaborated on the belief that "change starts with you, internally rather than from the outside." Pouring analogies from personal life and lessons, they also quoted "Preach what you practice". Started as an extension of their longing to be eco friendly, they associated like mindedness in their networks. The major impact was from a first-hand visit to the Indonesian land that lay down in front of them, the extensive clearance of the forests in the name of development. With a causal chain that triggered their conscience, they went on the journey of learning and unlearning and minimizing their wasteful lifestyle, to begin with.
The greatest fear was to be categorized- "into a box as a business". They elaborated it further stating that, " being eco friendly is all about holistic changes that bring in products from different requirements." Using a cyclic growth from requirement to product to waste to recycle and reuse, Dopology takes the volatility head-on with their innovative approach and tags themselves as an eco-friendly establishment that looks to weave in social and environmental positive impact through innovative products across categories.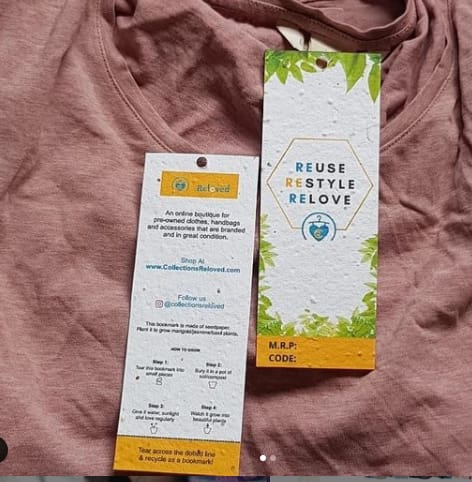 We wanted to understand how they market their business grappling sustainability and Dopology featured its pride in not falling to the customary approach, but selling their products by initiating interactive content, holding workshops, amongst other events. They promote on social networking sites but prefer to align their consumer's ideology with their sustainable way of life.
When asked to elucidate their motivation to work with SankalpTaru, they curtly distinguished the alliance to be a key to achieving a bigger impact against climate change and quoted a fundamental saying, that- "all of us together can only fight this fight."
Finally, we wished to scale if the business could lay out any useful piece of practical advice for the future generation. Dopolgy spelled out about their belief in long-term investment, investing your time and energy into leading an imperishable life. They posit that we all coexist with nature and perhaps define it as a finite source. Moreover, they also highlighted that the slips from our precursors should be a lesson in the present.
FOReT® Website:- https://www.foretstore.com/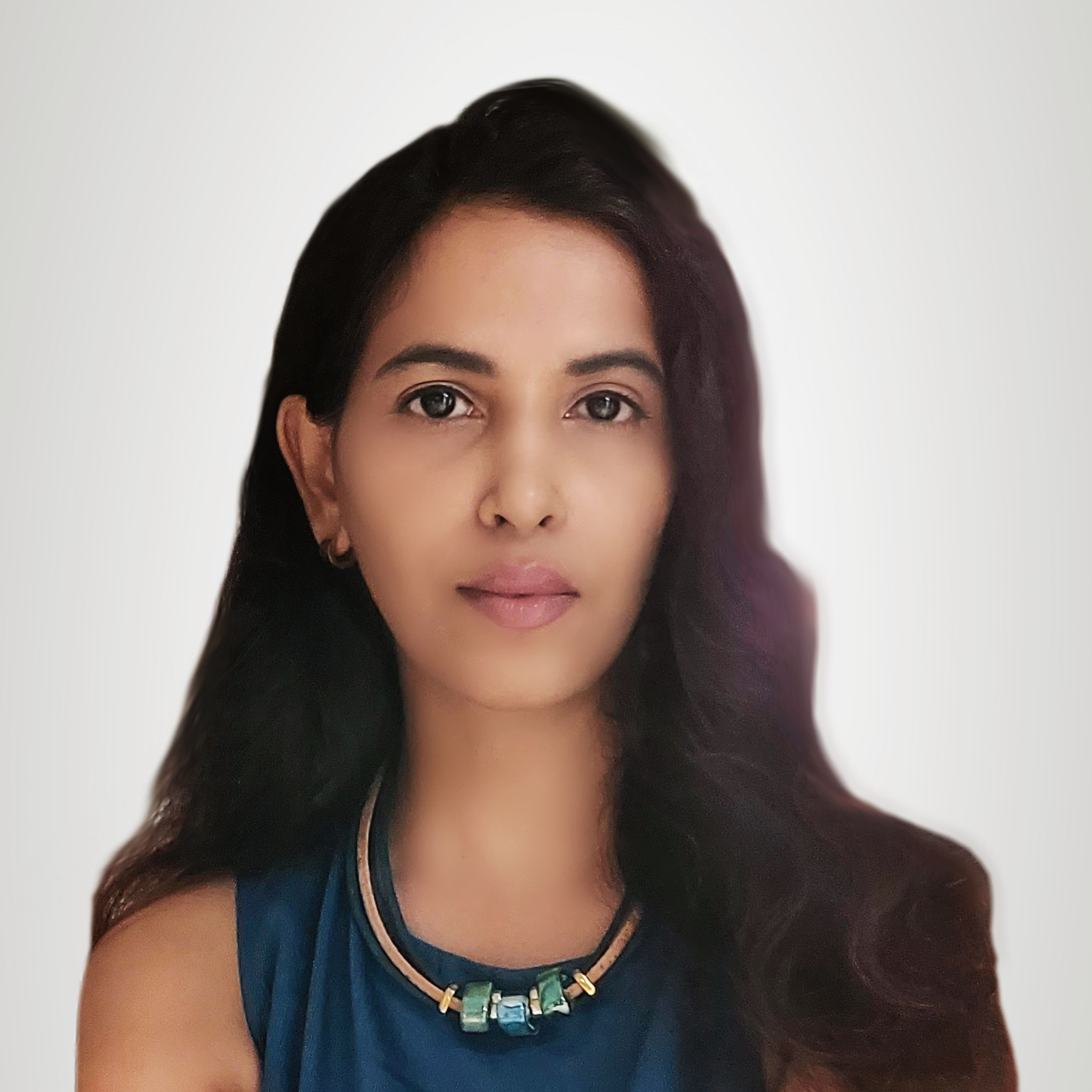 Supriya Shirsat Satam: Founder and Creative Director of FOReT, is an Electronics and Telecom Engineer with a Master's in Management. Surfing from a technological background to helming an m-commerce venture, taking a plunge into unchartered waters, Ms. Satam sailed with a little trouble but hoisted the journey to contribute towards sustainable life choices. Launched in mid-2019, FOReT® is an award winning Sustainable and Vegan Fashion brand designed to share the story of natural materials through elegance and sophistication. They stand by their potent intention of sustainable fashion using earth-friendly materials, that are not only gorgeous but responsibly stylish. Suiting our contemporary lifestyle, they aim to homogenize fashion and sustainability through well crafted and beautifully designed products.
They unravelled their key driving force to start off this commerce in an intricate manner. During her corporate stint, looking for formal sustainable-fashion accessories aligning with a voguish-personal style, the now-enterpriser hit a dead-end. She discerned that Fashion is one of the top Five polluters in the world and deficient alternatives prompt one to turn towards synthetic and fast fashion. Her contemplation clarified that sustainable fashion will be adopted only when consciousness is aligned with the fashion in-demand. Such impediments prompted her to institute the establishment, creating sophisticated designs using the choicest of natural materials and withstanding its legitimacy, abiding by global fashion magnitude.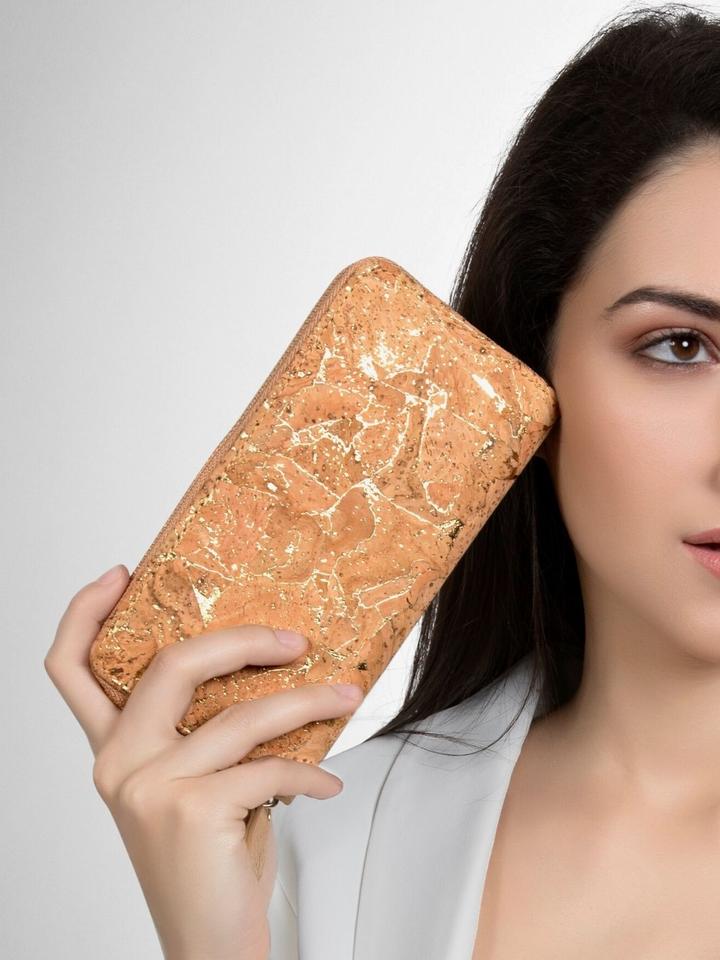 Coming to the concern of her greatest fear and how her business dealt with the distress, the businesswomen addressed the demand and the vanity. She weighed the available fashion choices as well as highlighted the need of creating awareness about sustainability as a lifestyle choice over the vastly available fast fashion. Also, touching base with the impact of such sustainable choices on the planet we inhabit, she called attention to the fact that use of natural but obscured materials does not come easy on the monetary level to own a workforce. Despite the drawbacks, her business is relentless in striking a balance between dissemination and a greener future.
Gripping sustainability, we asked them to define how they market their business, and they walked us through being born in the market prior to the pandemic and holding a firm foundation and digital presence. Capitalising the collaboration with influencers sharing similar values, they engaged in in-force webinars and platform specific content creations.
Awarded with IAMAI, within a year's time of their commencement for social change triggering designs, leading fashion magazine features coupled with celebrity influence, helped them entrust the consumers towards adopting new age bio materials.
Their motivation to work with SankalpTaru was entwined with their ideals to incorporate responsible practices of giving back to the society. They regarded the organisation to be taking honest efforts on the ground level and in support of the rural farmers.In closing, we asked FOReT® to present a useful piece of practical advice for the future generation, and received a quote by Robert Swan, "The greatest threat to our planet is the belief that someone else will save it". That is to say that this journey requires collaborative efforts from habitants to leave a better impact for the future generations. They wish to encourage green habits everyday and impart wisdom that however small the impact of one's green footprints may be, when everyone's efforts are put together, it is much more relevant and significant.