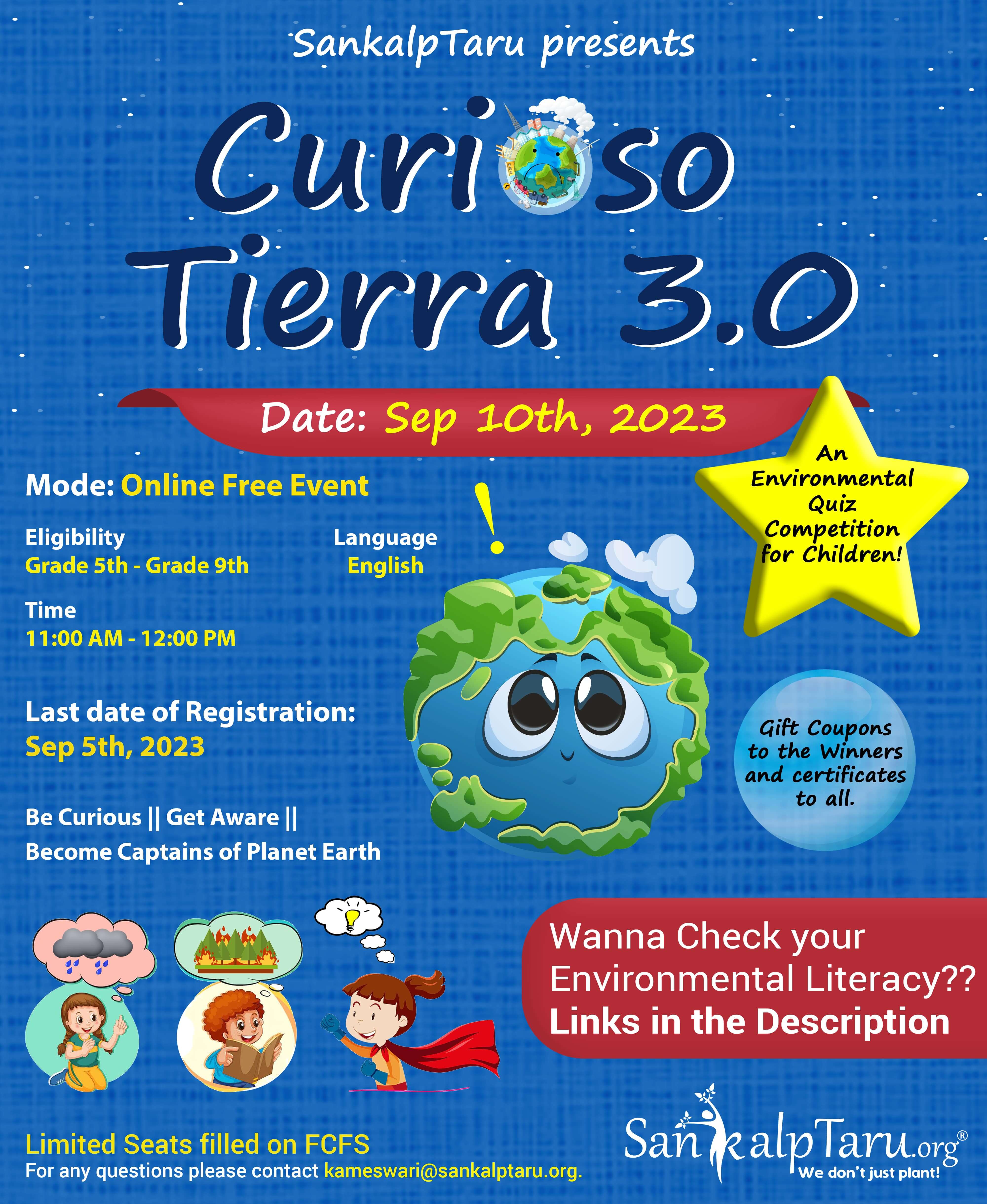 Did you know that trees communicate with each other through underground networks? And have you heard about the "blob," a single-celled organism that's one of the largest living things on Earth?
Get ready to uncover these intriguing environmental secrets and put your knowledge to the test in our upcoming quiz competition!
SankalpTaru, being the green crusader of Planet Earth, has come again with season 3 of the Environmental Quiz, "Curioso Tierra" for all the children of Planet Earth.
Be Curious and get aware to grab the crown of Captains of Planet Earth!!
Register here: Event has been postponed! Session details will be updated soon! Stay tuned to our blog page!
Check your Environmental Literacy and get equipped for the Grand event.Play here: https://blog.sankalptaru.org/category/environmental-literacy-quiz/