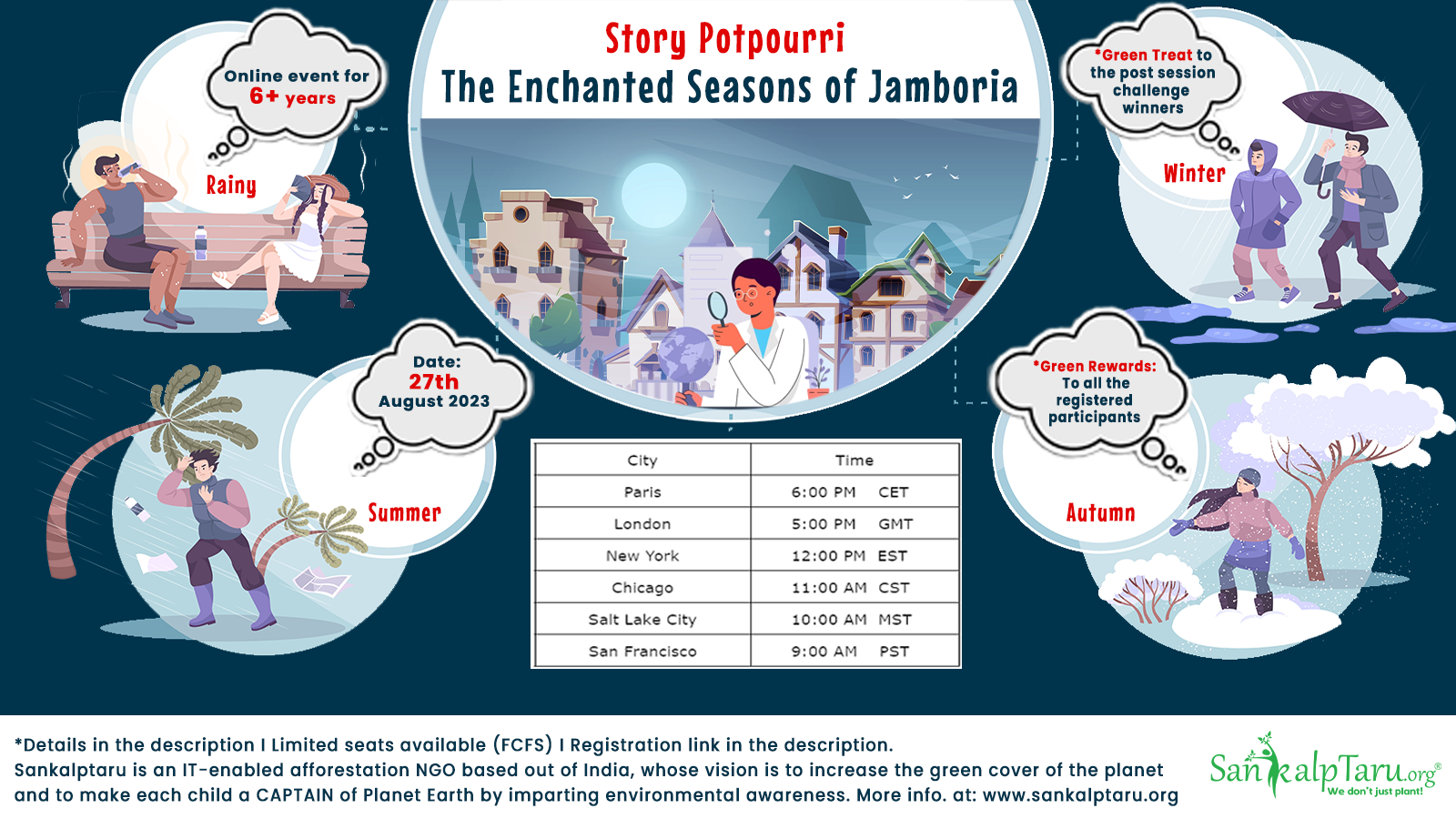 🚀 Embark on an enchanting adventure to the town of Jamboria, where peculiar changes disrupt the seasons! 🌦️🌈❄️
Join Jenny 👧🏻 and Rian 👦🏻 as they encounter unexpected weather anomalies, leaving the villagers perplexed. 😲
Curiosity leads them to Professor "Climatosen" 🕵️‍♂️ who holds the secret to these bewildering transformations.
Don't miss the chance to unravel the mysteries of Jamboria on Aug 27th! 🗓️
Register here:  Event has been postponed due to unprecedented technical glitch! Session details will be updated soon! Stay tuned to our blog page!
Note: Payment accepted in all International Currencies.
*Green Rewards: Register to the story session and Get a tree planted in your name in India!
*Green Treat to the Post Session Challenge winners: Get an additional tree planted for your parents/ sibling/ family / friends!!
Login details to the Story session will be shared via email and whats app 2 days before the event i.e on Aug 25th, 2023.
The Tree URL and Tree Certificate will be shared via email and on whats app by Sep 4 th, 2023 .
For any queries contact : kameswari@sankalptaru.org.