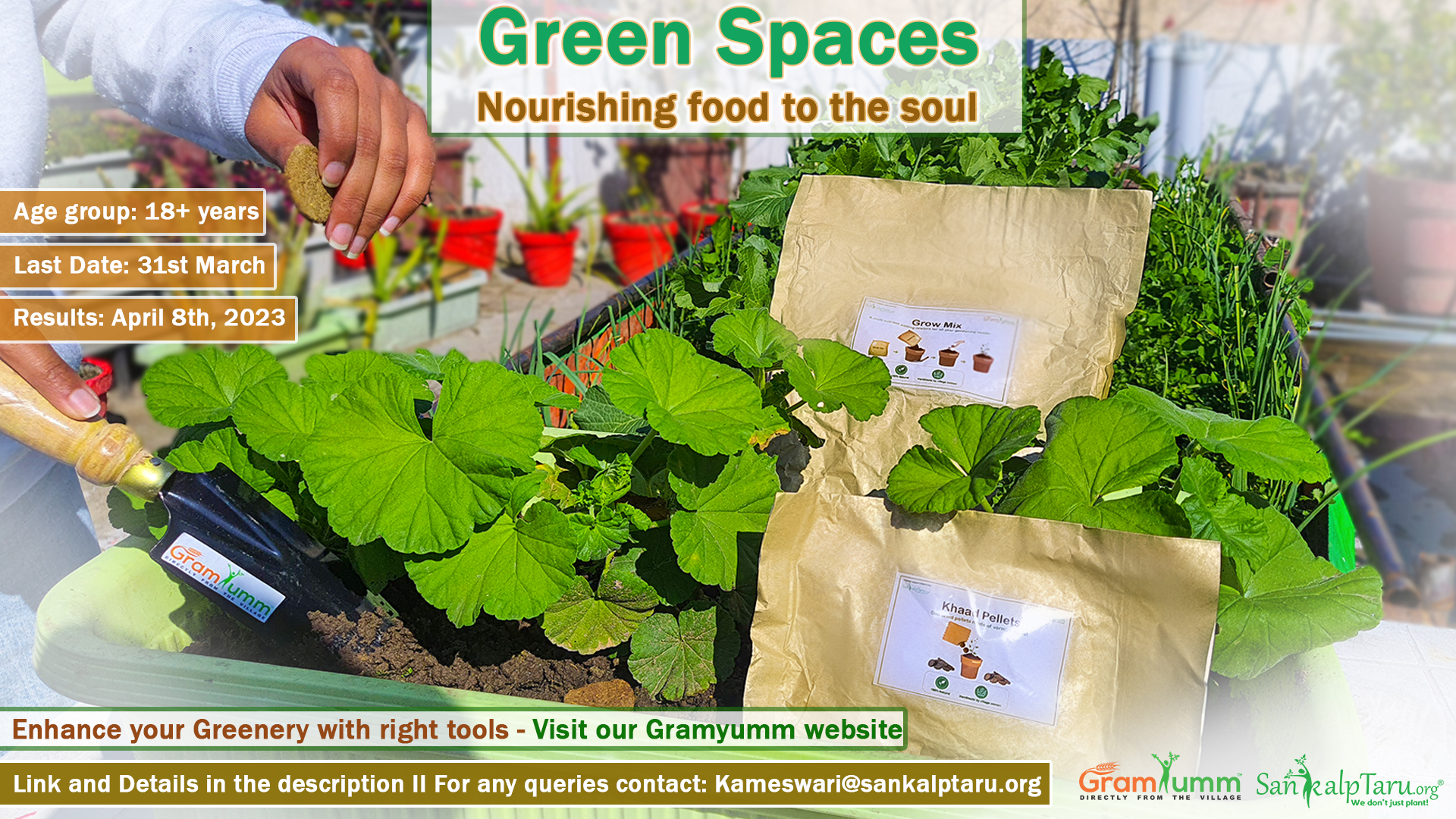 Who would not love to feel the gentle wind blowing from her garden space and have a cup of favorite drink beside it ! Serene! Isn't it?
For some it is a passion, for others it is a hobby! Whatever it is, gardening has got immense benefits both to the mind and the body!!
We invite all the green enthusiasts and plant lovers who maintain a green space in and around their home/work space to submit a reel (30 sec video/Max 6 photographs) of their efforts in the link below:
https://forms.gle/wvbPt5B1VpiE31Yz7
We also know that it takes a lot of effort to maintain them as well. You can check our Gramyumm website for the right tools to enhance the greenery of your spaces!!