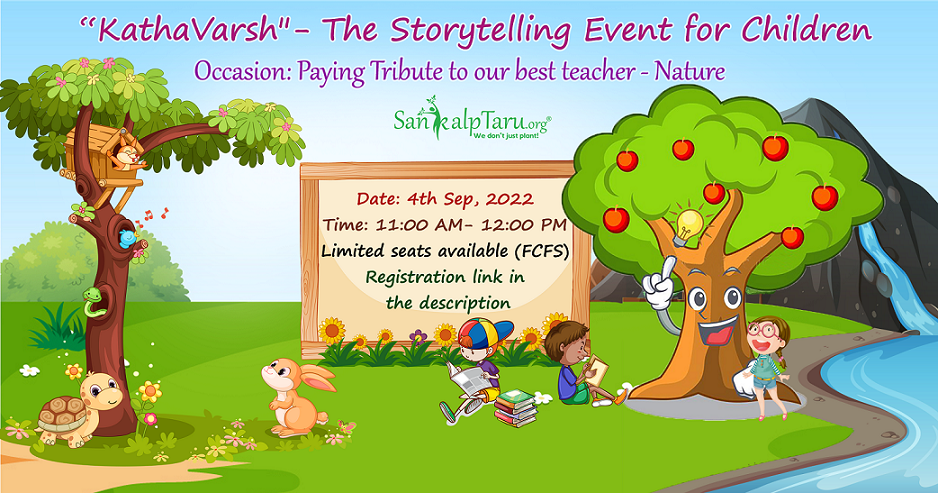 Children, this September let's pay tribute to our best teacher i.e. nature, through stories.
Listen to some inspiring tales that bring the Green awareness into action!
Sankalptaru brings forward the storytelling event 'KathaVarsh' for children of the age 6+ years, with an intention to nurture the children of today as environmentally conscious citizens of tomorrow.
The session would be concluded with fun filled activities to foster the creativity and imagination of the budding minds!
Participation Alert: Attend 4 Story sessions this year and get a tree planted on your name for your next birthday!!
Register yourself in the link below to be part of 'KathaVarsh' on Sunday, Sep 4th @ 11 AM.