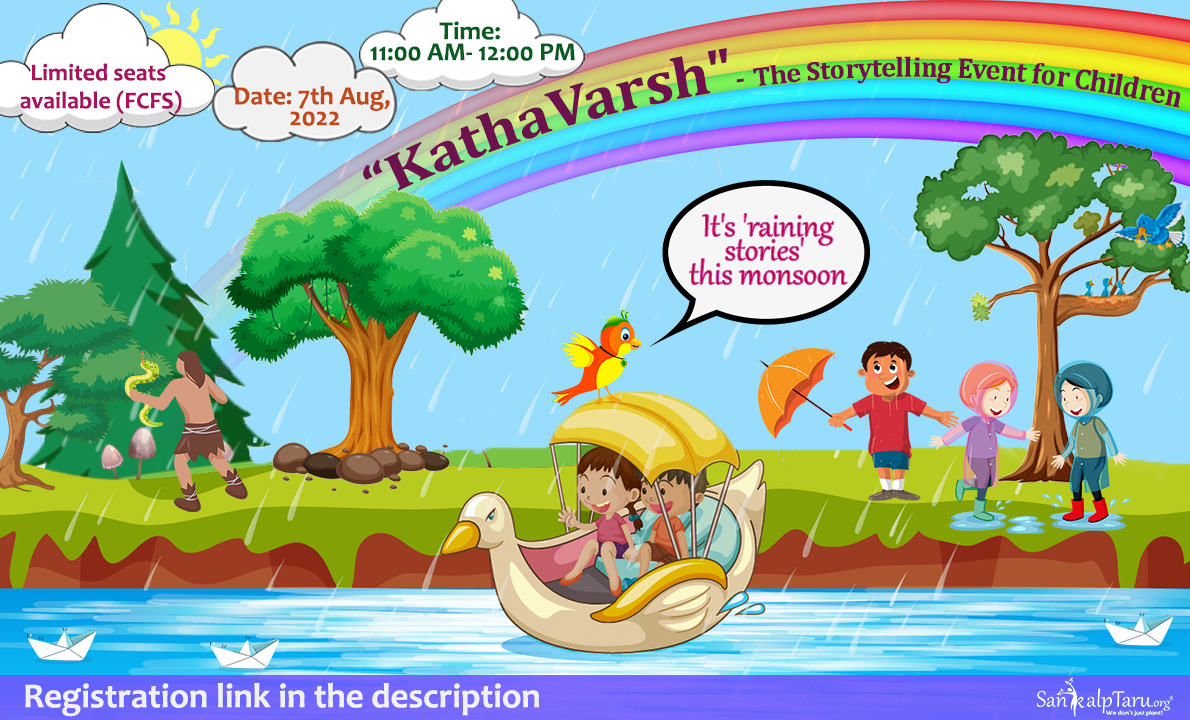 Children, let's enjoy the monsoon with raining stories. Let's appreciate the season with a mix of stories that celebrate diversity, love and care for nature.
Sankalptaru brings forward the storytelling event 'KathaVarsh' for children of the age 6+ years, with an intention to nurture the children of today as environmentally conscious citizens of tomorrow.
The session would be concluded with fun filled activities to foster the creativity and imagination of the budding minds!
Register yourself in the link below to be part of 'KathaVarsh' on Sunday, Aug 7th @ 11 AM.
Registration Link: This event is completed.