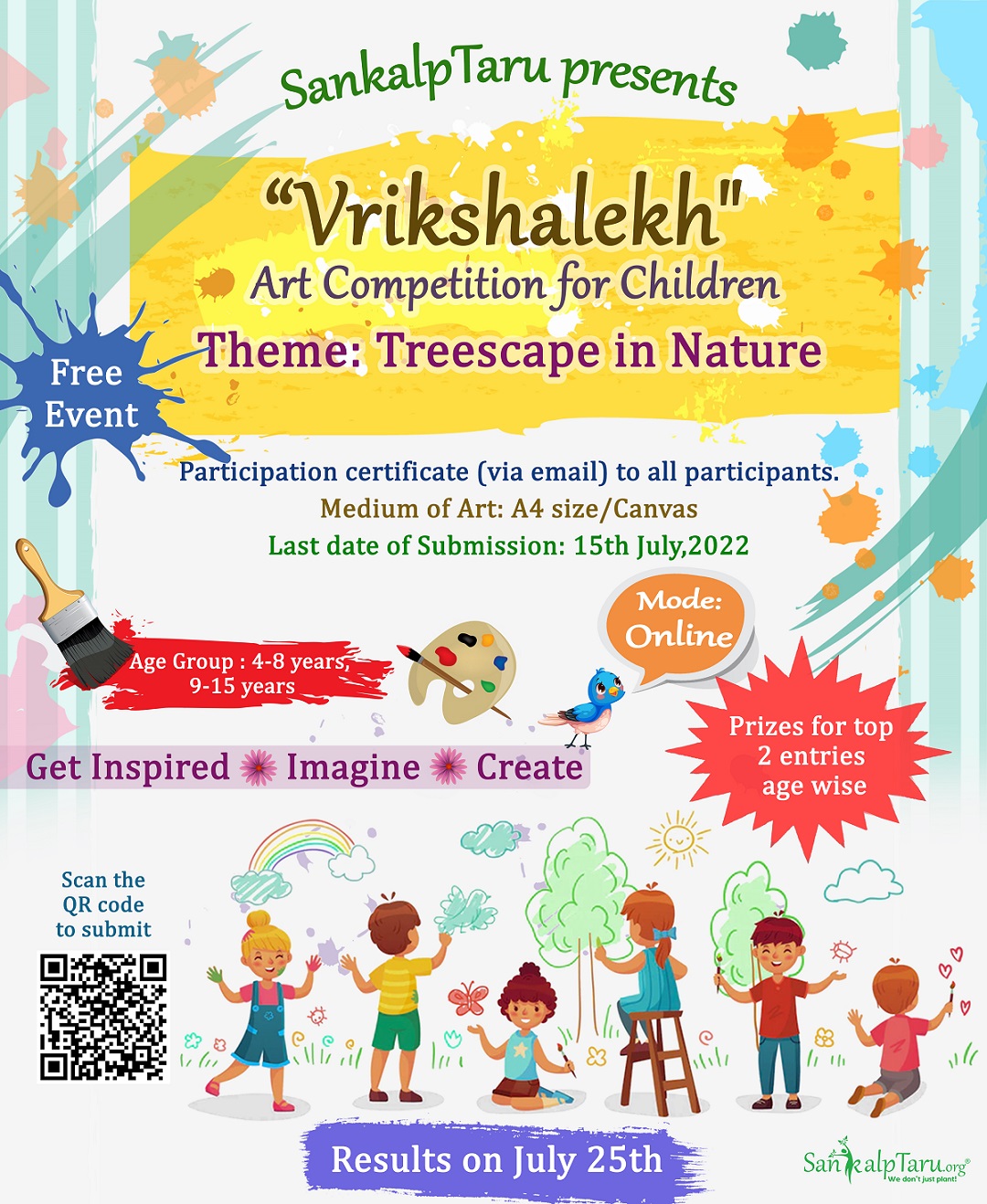 Theme: Treescape in Nature
Description:
With an intention to spread the importance of 'Trees' on our planet, SankalpTaru is launching Vrikshalekh – Art Competition for Children (4+ Years)!
Send us the photograph of your nature inspired artwork along with your details (Name & age) in the link below before July 15 th, 2022.
Link for submission: Last date for this event was 15th July and Results were published on 25th July. Click here to view the result.
Medium of Art: A4 size/Canvas