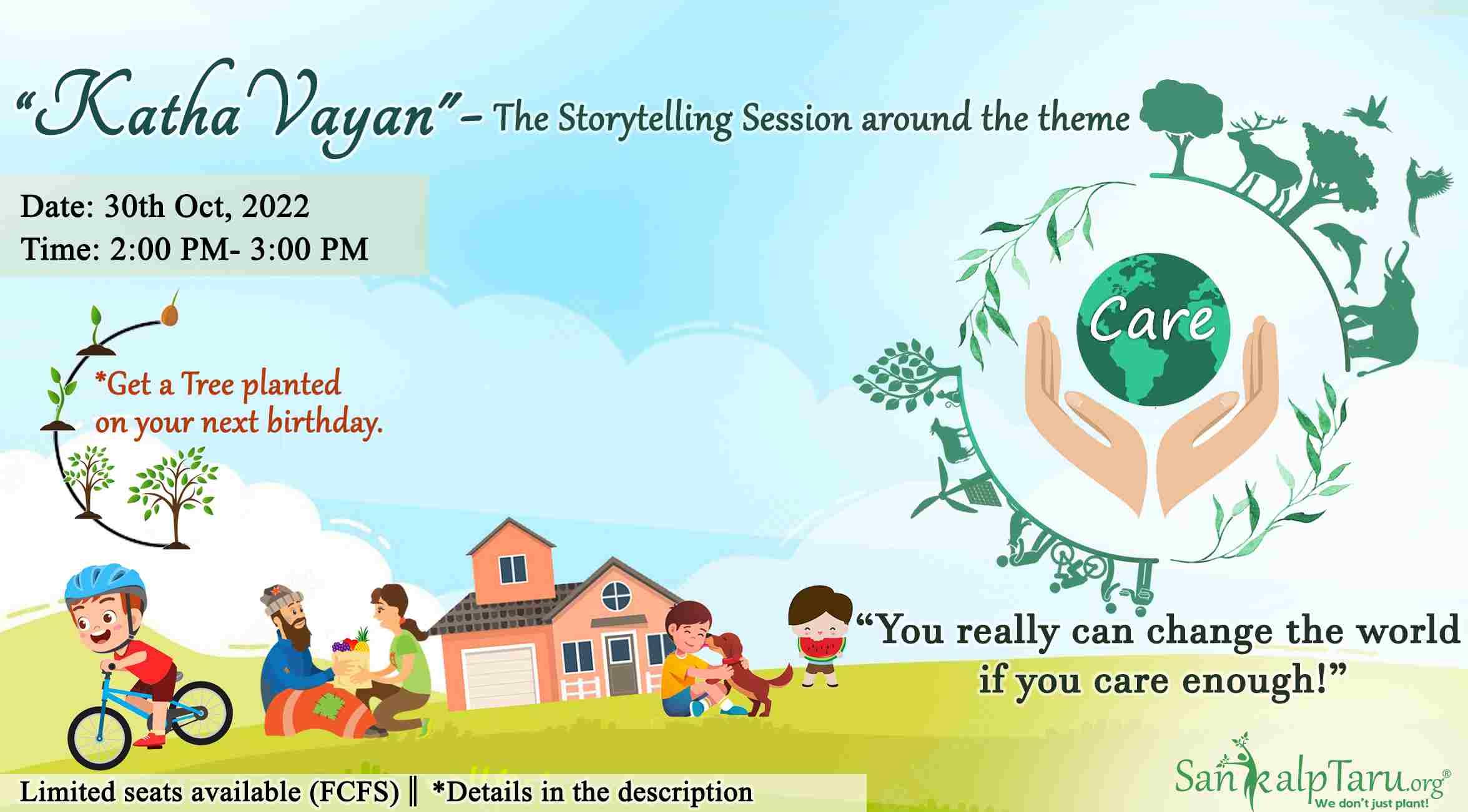 Children, Do you know there is a secret shadow which follows all of us and of course it depends on our choices!!
Join us to hear our kathakar weaving some amazing stories,fun activities and challenges together to foster the creativity and imagination of the budding minds!
SankalpTaru brings forward the storytelling event 'KathaVayan' for children of the age 6+ years, with an intention to nurture the children of today as environmentally conscious citizens of tomorrow.
*Participation Alert: Attend 4 Story sessions consecutively and get a tree planted on your name for your next birthday!!
Registration Link: This event is completed. Stay tuned to our Planet Hero section for our upcoming event announcements.