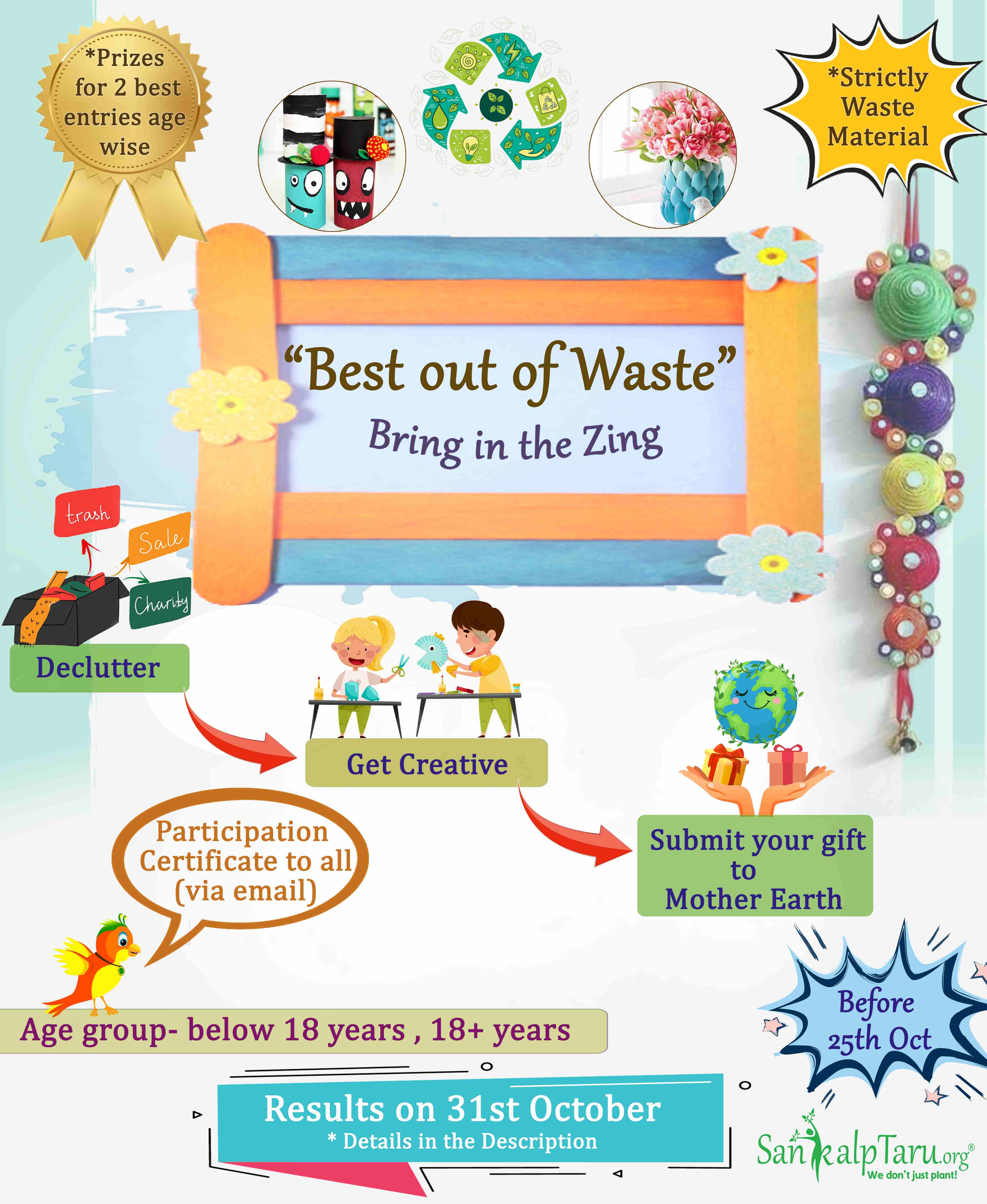 Festive season has started!!
Time for Celebrations, gatherings and gifts has arrived!!
And, of course it is the best time to declutter our personal space to invite light and growth in our lives.
So, why not get creative and turn those discarded items into decorative items or gifts??
This inturn will be a big gift to Mother Earth as you are following sustainable practices.
SankalpTaru brings forward the "Best Out of Waste" challenge to everyone in two age categories. Bring in the Zing and Submit the photograph of your craft work here:
https://blog.sankalptaru.org/planet-hero/best-out-of-waste-challenge-bring-in-the-zing-submission/
Best entries will be showcased on our social media platforms and their artists will receive goodies and certificates!
*Material: Strictly waste/discarded material should be used to make the craft work. However, stationery items like Fevicol, Scissors, Stapler, Tape etc. are allowed.