Every Project that SankalpTaru Foundation executes benefits the environment and the local community, but the biggest impact is felt when our projects transform lives of people within the communities. Every now and then, we come across an inspiring story from our projects. This time, the story is of a woman who is an epitome of hardwork and dedication.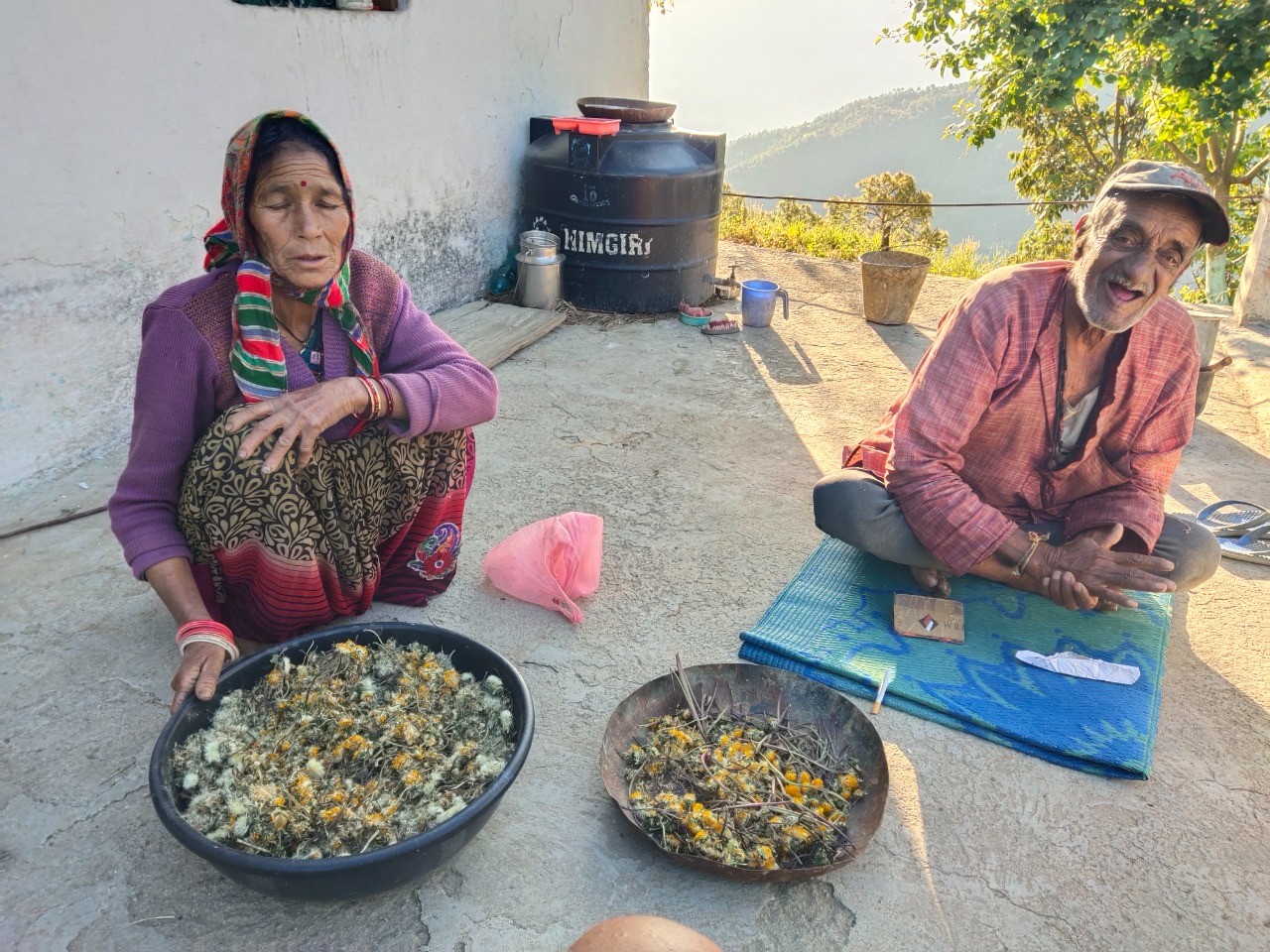 Prema Devi, a resident of Lamasaur Village in Tehri Garhwal, is a 'one-woman force'! A proud owner of a land that measures 0.5 acres, Prema Devi has managed both agricultural activities and household duties with utmost dedication. Prema Ji's husband suffers from severe asthma disease and is unable to move, old age has also affected one of Prema Devi's hands, making it immobile. When our team reached Lamasaur, it was Prema Devi's eagerness to learn and nurture trees that made our team plant fruit bearing trees on her land. She assisted us at every step of the way while we planted the best quality apple varieties of Scarlet, Gel Galla and Zeromine from the Spur Category on her land, along with plum, peaches, and apricots.
She not only learnt everything from planting to caring for these fruit varieties, she was also able to successfully dry, process and sell off her first flowers from the Dandelion plantation. Today, her fruit saplings have grown a year old and are firmly flourishing. Her efforts at their nurturing are commendable and we hope to see her apple and fruit orchards reaping additional income to her family after one year. Prema Devi proves that age is not a barrier if you are determined enough!
We feel privileged to be able to become a part of the lives of people like Prema Ji and support them by building their capacities and empowering their lives in whichever way we can.